Cathrine Nielsen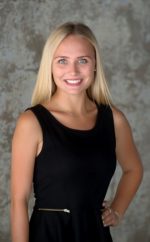 Residential Property Manager - RHFG
I have been with Elders for a year as a leasing consultant and trainee Property Manager, I'm working in a small team working for the government under the RHFG scheme. The scheme is designed to help people with lower income. I work in a team which manage 266 units there is 30% below the market.
I have been in Darwin for 3 years, and I know the local market inside out. My clients praise my friendly professional approach to achieving our goals, I strive to be responsive and direct with our client's tradespeople and the community. I have formed deep local connections, I can get the right tradesperson to your property every time.
Over the last months, I have helped a numerous tenants finding an affordable home in a good environment, this gives me great satisfaction.
I love helping people and working in a team. My main prerogative is to make sure work orders and maintenance are issued and completed in a timely manner.
My second goal is to achieve new tasks and obtain more training relative to my role, I am very passionate about learning new things every day to make me the best I can be in my position.
08 8931 5027
08 8932 4722