Chloe Griffin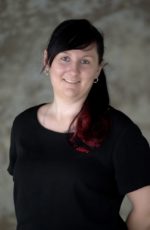 Residential Property Manager
Chloe has been with Elders for 1.5yrs as a Property Manager in our Palmerston Office managing a portfolio of around 100 properties.
Chloe is a Palmerston resident of 5 years, and she knows the local market inside out. Her clients are quick to praise her communication skills and customer service. Because Chloe has formed deep local connections, she can get the right tradesperson to your property every time.
Chloe recently took out Property Manager of the Year for Palmerston 2017 which was a great achievement for her.
She loves the challenge of property management and the diversity it entails each day. Every day in the offices brings a new learning experience that Chloe takes in her stride. 
08 8931 5000
08 8932 4722