Gennie Cox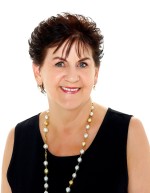 Residential Property Consultant
For most of her working life Gennie has been involved in either sales, marketing & training & for the past 16 years as a highly successful real estate agent concentrating primarily in the Palmerston area.
With a strong commitment to customer service, she has been recognised for her dedication to the industry, her work ethics & her determination to achieve the best outcome for both vendors & purchasers.
Gennie is constantly honing her skills with ongoing training both locally & interstate to find new & improved concepts to implement in her business.
Her hard work & diligence has been recognised in the real estate industry both locally and nationally & she has achieved many record breaking results. Gennie has been recognised in the National Ranking of the Top 100 Agents, coming in at no 34.
The majority of her business is now referral & repeat business with many testimonials from past clients who recommend Gennie, her daughter Sue & the newest member of her team, Macca Houkamau ('Team Gennie') for their real estate needs.
08 8931 5016
08 8932 4722
0411 151 911
After Hours: 1800 GENNIE
Gennie's Awards

Real Estate Institute of the Northern Territory Residential Salesperson of the Year 2006/2007

Real Estate Institute of the Northern Territory Residential Salesperson of the Year 2009/2010/2011/2012

Elders National Residential Salesperson of the Year 2006/2007/2008

Elders National Company Overall Salesperson of the Year 2007/2008

Elders Income Producer Sales 2005 - 2011

Elders Employee of the Year 2005 - 2011

Elders Palmerston Sales Person of the Year 2005 - 2011

R.E.I.A National Awards for Excellence Finalist 2007/2009/2012

Named the 40th Best Real Estate Agent in Australia 2012

No.1 Elders Residential Sales Agent – Australia Wide 2012